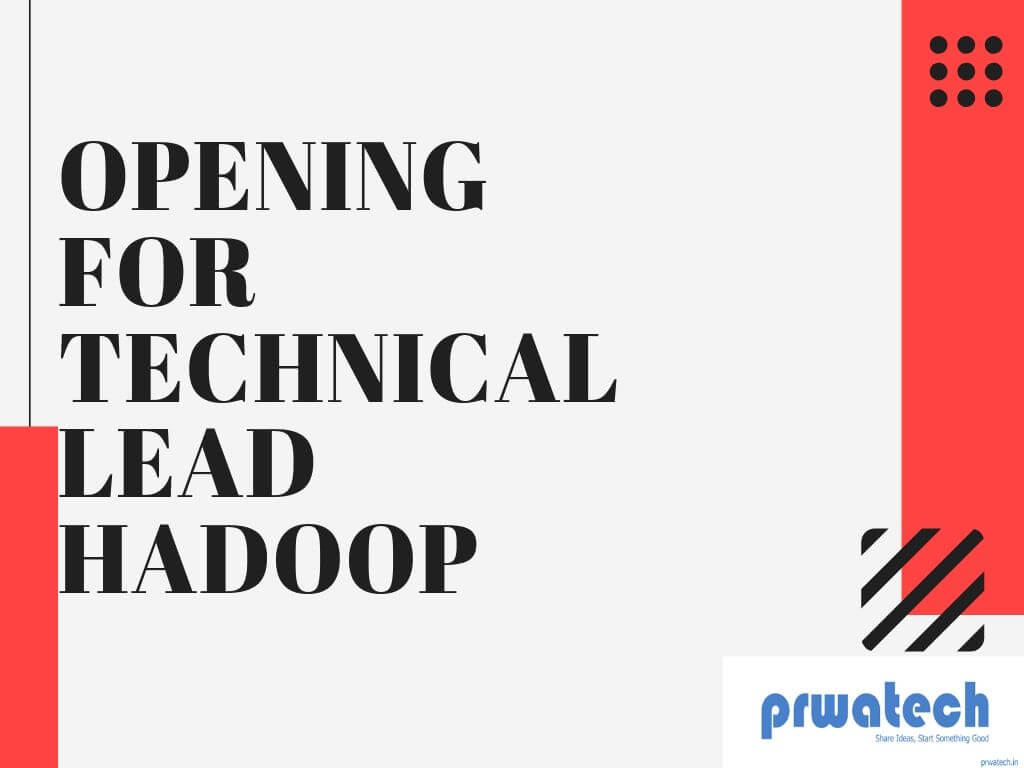 Job title: Technical Lead - Hadoop
Core Responsibilities:
Good experience in team management and client interactProvide technical direction and leadership.
Manage development teams and provide direction to meet quality deliverables.
Ability to drive technology estimations and requirements.
Provide analysis and design considerations.
Ability to work in an agile environment, with good problem-solving capabilities.
Creates/reviews SRS/requirement specifications/URD/functional specifications for technical viability.
Identifies risks, probable solutions and escalates to stakeholders in a timely manner.
Effectively communicates verbally and/or in writing, managing stakeholders and customer perceptions and expectations.