Hbase Troubleshoot
♦

Error Description

: When we type 'list' command after starting hbase, it will not display the list of tables and instead it shows error.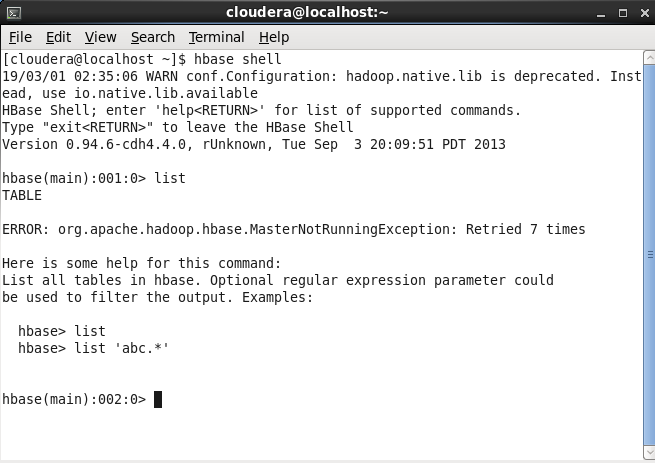 ♦ Solution : Go to cloudera manger and look for Hbase Service health. It will show bad health. So all you need to do is restart the Hbase service again.

♦ 

Reason

: This type of error generally occurs due to improper start and stop of Hbase service. So it is necessary for user to stop the service once used.