Tableau Installation Tutorial for Beginners
Tableau Installation Tutorial for Beginners
, are you looking for the information of tableau server installation steps under tableau course? Or the one who is casually glancing for the best platform which is providing information on how to install tableau software for beginners? Then you've landed on the Right Platform which is packed with tons of tutorials of installation of tableau. Follow the below mentioned Tableau Installation tutorial for Beginners which were originally designed by the world-class Trainers of
Tableau Training institute
Professionals. If you are the one who is a hunger to become the certified Pro
Tableau Developer
? Or the one who is looking for the best tableau Training institute which offering advanced tutorials and
tableau certification course
to all the tech enthusiasts who are eager to learn the technology from starting Level to Advanced Level.
Tableau Server Installation Steps
This topic will demonstrate the environment setup of Tableau.
Download :
The personal and free version of Tableau can be downloaded from Tableau Desktop. The download process requires registration with one's details. Once the download is done, installation is very easy. It requires one to accept the license agreement and specify the target folder for the installation process. The steps below would demonstrate the entire process.
Begin the Installation Process:
Double click on the downloaded file. A screen would pop up to let the installation process to run. Click on "Run".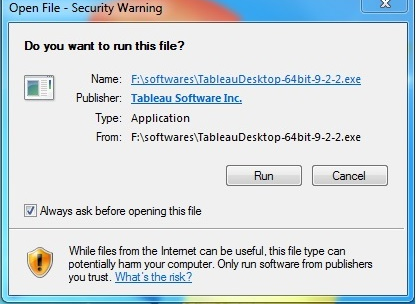 License agreement:
Read the license agreement and tick the option "I have read and accept the terms of this license agreement". And then, click "Install".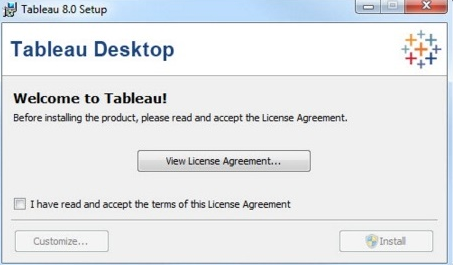 Start Trial Version:
Once the installation is completed, the screen would prompt with the option to Start the trial now or later. One can opt to start it now. Also, if one has purchased Tableau then one may put the License key.Tableau trial edition can be used for fourteen days. Post expiry of trial version, one needs to have a license key in order to use it for further analysis. If one wishes to use Tableau for free, one would have to download and install Tableau Public from their official website. The major difference between Tableau Desktop and Tableau Public is that the Public version has limited access to connect to different data sources. Only a handful of data sources like Excel and Google sheets can be used whereas in Desktop version, all the sources can be accessed that Tableau offers.One needs to have a Tableau Public account and then the workbooks and reports developed are to be published on the Tableau Public server and then the reports have to be downloaded in the server in order to save them in the personal computer.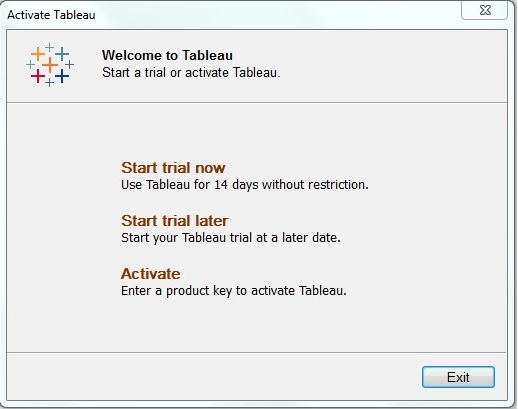 Details Input:
All the details are to be filled and then click "Next".
Registration:
Click "Continue" after registration completion screen appears.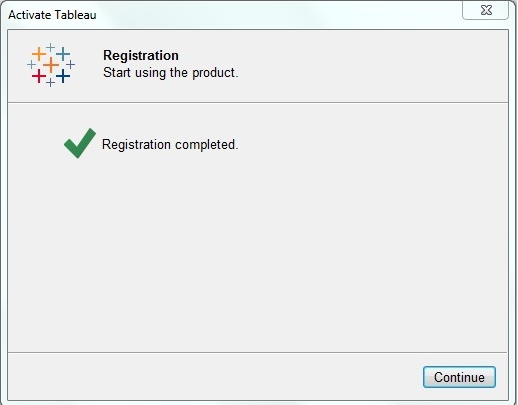 Verification:
Go to start menu and click on the Tableau icon. The following screen would appear if the installation was successful.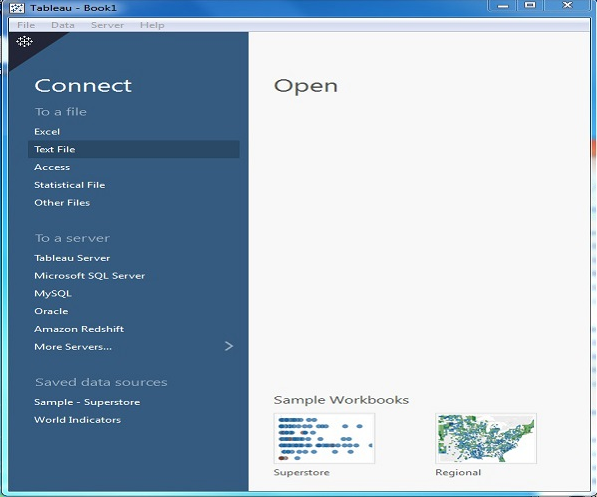 We hope you understand Tableau Installation tutorial for beginners.Get success in your career as a Tableau developer by being a part of the
Prwatech
, India's leading
Tableau training institute in Bangalore
.