Prerequisites
GCP account
Open Console.
Open  Menu > Pubsub > Subscriptions
Click on create  Subscription

Give the subscription ID.
Choose the pubsub topic.
Choose the delivery type as push.
Choose the retention period for message. Choose the expiration period.
Give the Acknowledgement time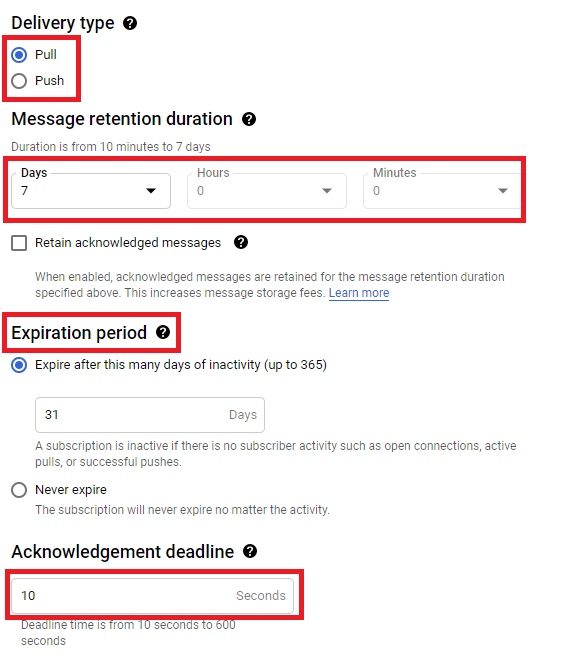 Tick Enable Dead lettering.
Select a topic for dead lettering.
NB : The topic should not be the same one which we creating subscription.
Give the maximum delivery attempts.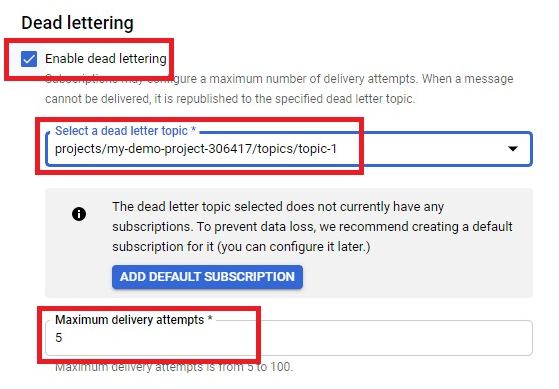 Click create. The subscription will be created.