Prerequisites.
GCP account
Open the console.
Open Menu > BigQuery
Type the Query in the query editor.
Click on Schedule > Create a new Scheduled Query.

Give the name for query.
Choose the repeats.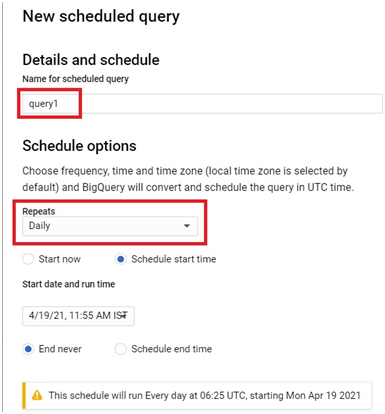 Choose the Dataset.
Give the table name. Click Schedule.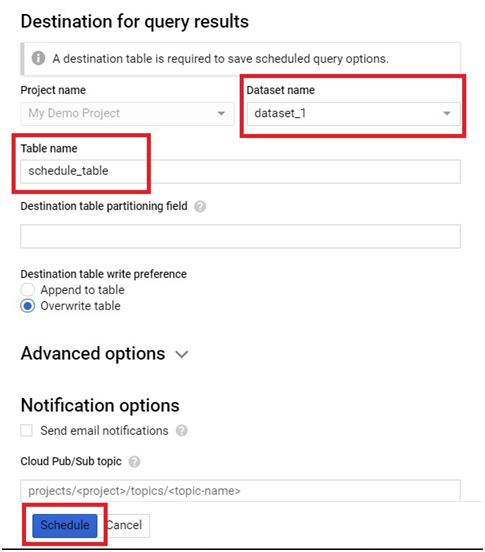 The Query will be scheduled.
Click on Big Query > Scheduled Queries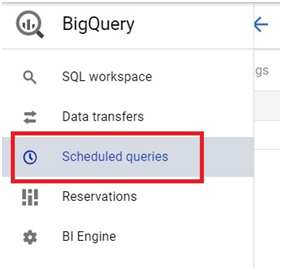 It will list the Scheduled Queries.