How to upgrade Hadoop 1.2.0 to Hadoop 2.6.0 in few steps?
Upgrade Hadoop 1.2.0 to Hadoop 2.6.0, In This tutorial, one can easily know the information about How to upgrade Hadoop 1.2.0 to Hadoop 2.6.0 which are available and are used by most of the Hadoop developers and self-learners. Are you dreaming to become to certified Pro Hadoop Developer, then stop just dreaming, get your Hadoop certification course from India's Leading Hadoop Training institute in Bangalore.
This Hadoop cluster upgrade may be required when you upgrade from the older version of the Hadoop cluster to a newer version. Do you want to upgrade Hadoop 1 to 2, So follow the below mentioned Hadoop cluster upgrade steps from Prwatech and learn Hadoop course like a pro from today itself under 15+ Years of Hands-on Experienced Professionals.
Hadoop cluster upgrade steps :
♦ Step 1: You must have a 1.2.0 running cluster.

♦ Step 2: Upgrade java8

♦ Step 3: Check any upgrade is going on or not.

♦ Step 4: Make backup for all data, file of HDFS. using the below command.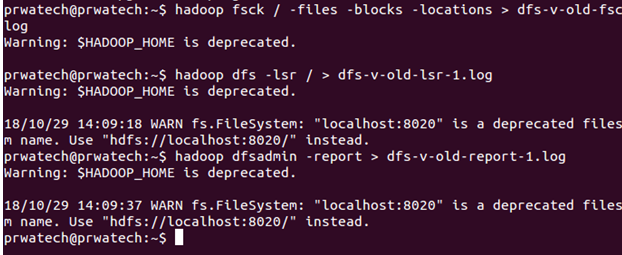 ♦ Step 5:- Close your Cluster


♦ Step 6:- Download Hadoop 2.6.0 and untar that

♦ Step 7:- Set .bashrc for new Hadoop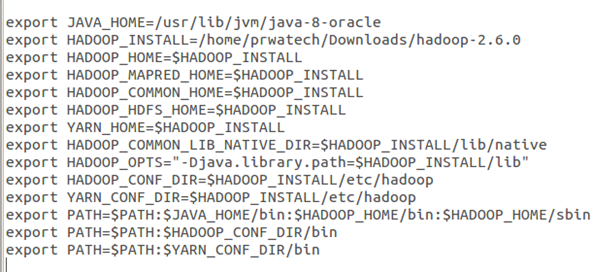 ♦ Step 8:- Check Hadoop version

♦ Step 9:- Set all the configuration files.
core-site.xml
hdfs-site.xml
mapred-site.xml
yarn-site.xml
Hadoop-env.sh
(Refer Hadoop-Singlenode 2.x blog)
♦ Step 10:- Now upgrade your name node

♦ Step 11:- Check NameNode started or not

♦ Step 12:- Start DataNode

♦ Step 13:- Now finalize your upgrade

♦ Step 14:- Start other daemons

Become a certified expert in Hadoop technology by getting enrolled from Prwatech E-learning India's leading advanced Hadoop training institute. Register Now for more updates on Hadoop upgrades. Our expert trainers will help you towards mastering real-world skills in relation to these Hadoop technologies.