Prerequisites
GCP account
Open Console.
Open Menu > SQL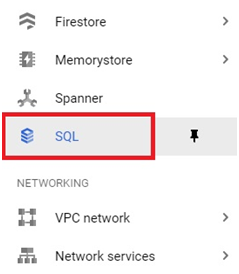 Open the SQL Instance which you created.

Click on Backups.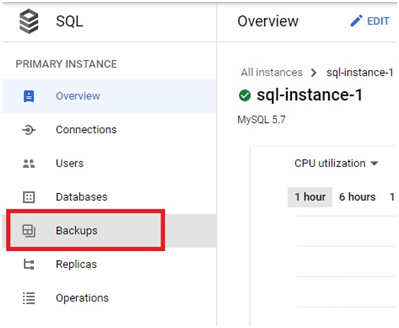 Click on Create Backup.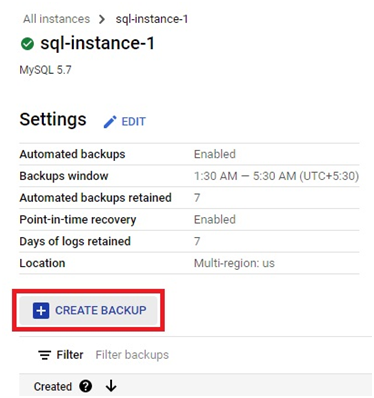 Give description for backup if you want.
Choose the Region and Location. Click Create
The backup will be created.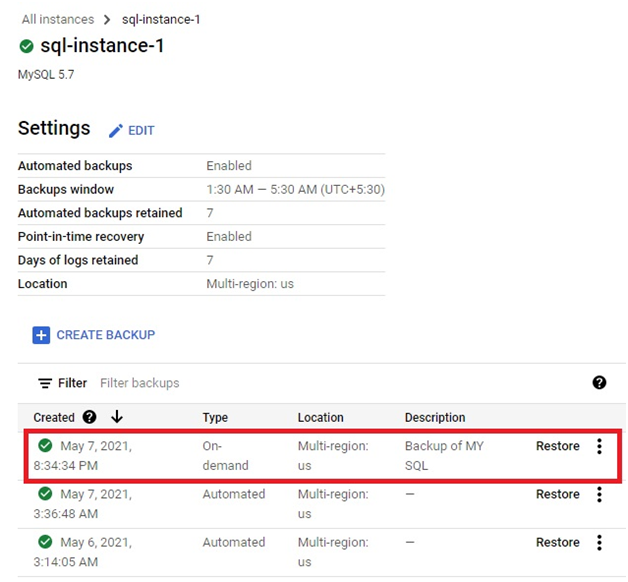 To restore the backup, Click on restore.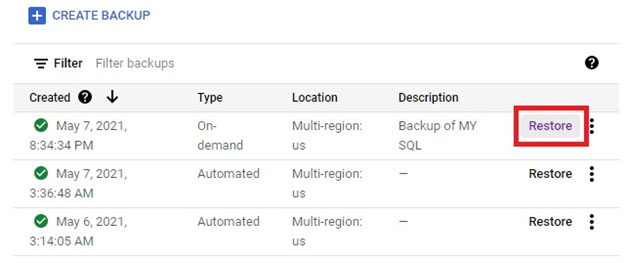 Choose the instance which you want to restore.
Either you can create a new instance and restore into it or you can choose the existing instance to restore it into previous state.
You have to give the source instance name for confirmation. Then click restore.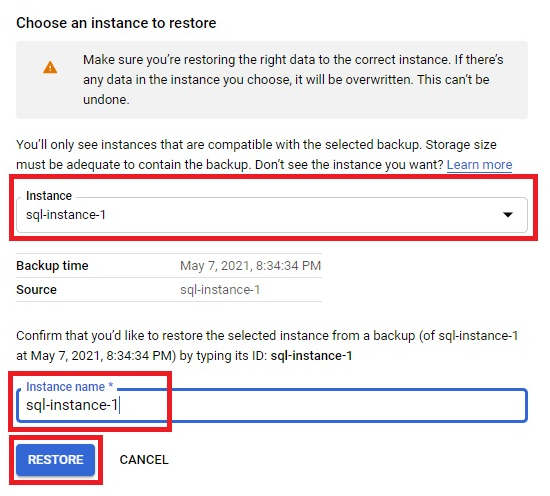 The instance will be restored with the specified backup