Prerequisite
Hardware : GCP
Google Account
IAM logs every details of someone who is interacting with the GCP Console.
It is used to get the answers about the questions like "Who did it?", "What they did?", "When they did?"
To see the Audit Logs,
Open Menu > IAM & Admin > Audit Logs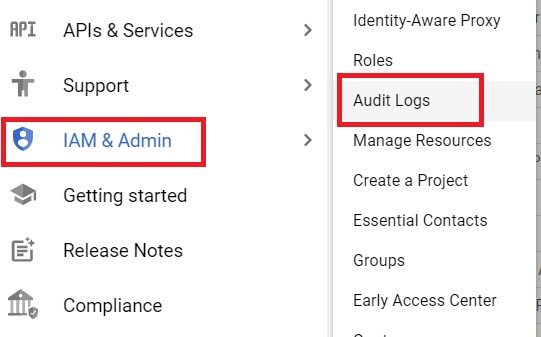 It will show the Audit Logs.
Click on Default Audit Config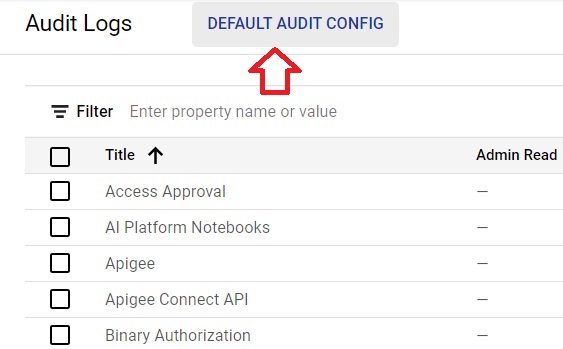 In the Log Type, select the Audit Logging options which you don't want to generate. Click Save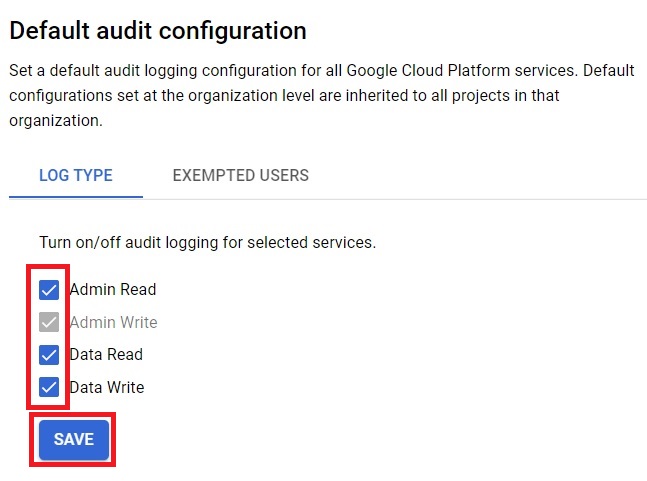 It will disable the logging for the selected services.
Extempted users are the ones whose logging details are not generated.
Click on Extempted Users > Add Extempted User
Add the user mail-id. Select the Log Types. Click done and click save.