It is a suite for cloud computing services which is offered by Google.
The platform includes a wide range of services for compute instances, storage and application development and many other functionalities that run on Google network. Google Cloud Platform services can be used by software developers, cloud administrators, IT professionals and many other enterprises over the public internet or through a dedicated network connection. It helps them to work in cloud computing with much more reasonable cost.
Prerequisites
Hardware : GCP
Google Account
Creation of Account
Click on the link above and press GET STARTED FOR FREE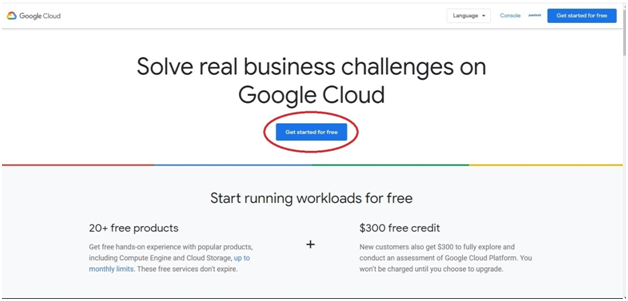 Give the Gmail and Password. If it is for the Business, Use the Google business mail-ID.
Note: We have to use the Google mail ID only for the GCP. It won't accept the other mail ID's.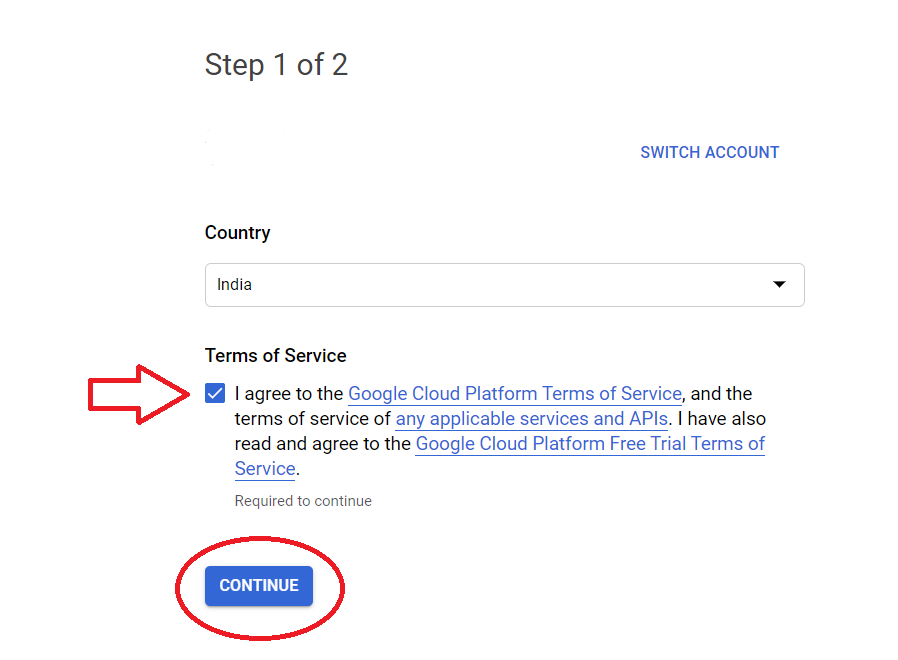 Accept the Terms of service and click continue.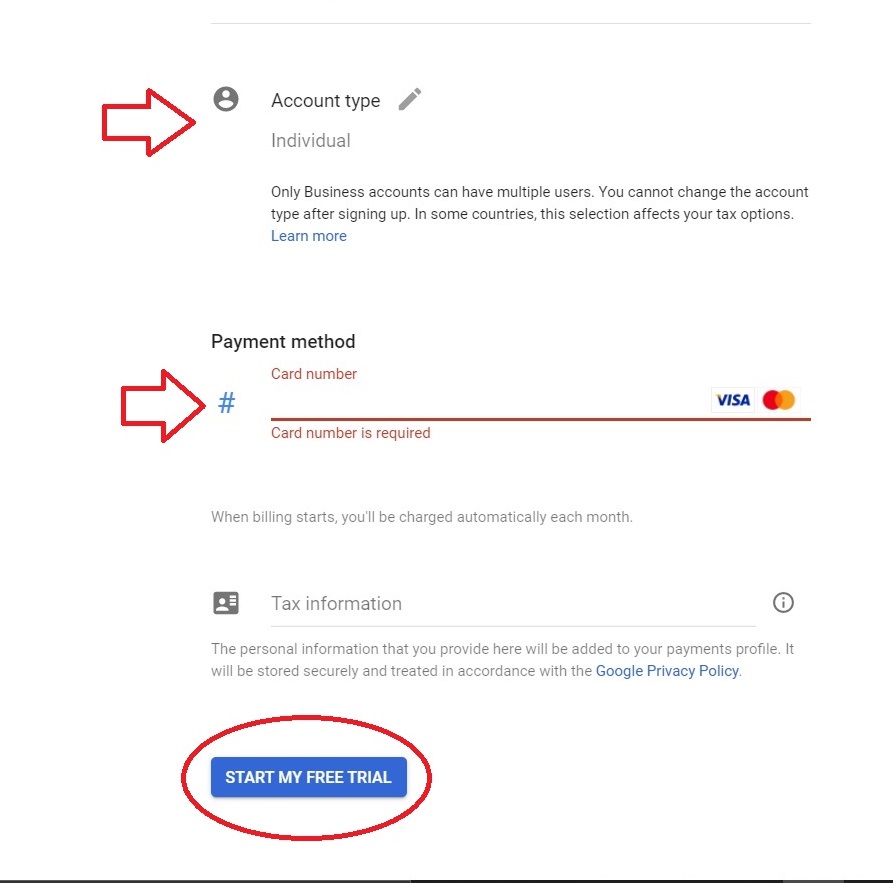 Choose the account type. Start the free trial.
Creating a Project
To create a new project, click on Select a project.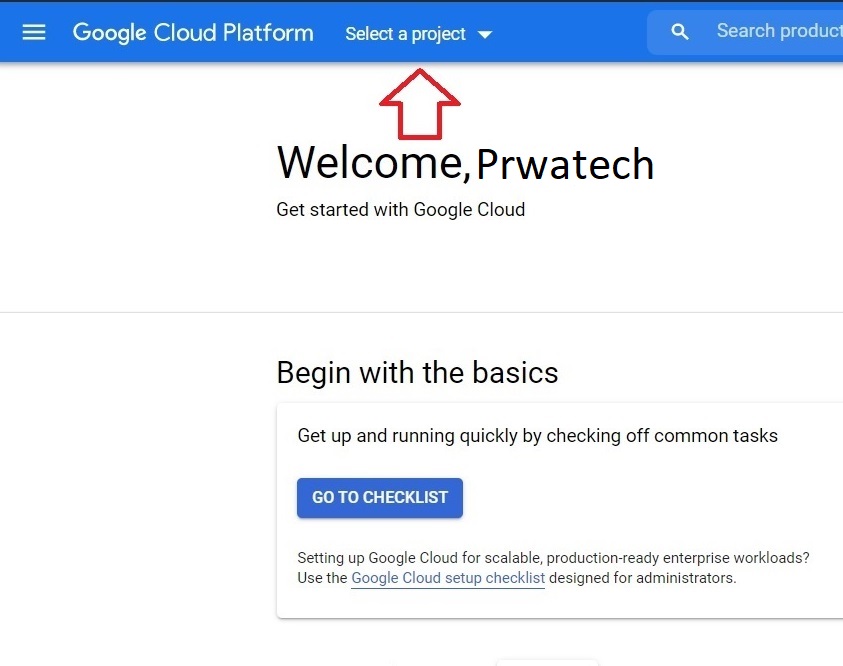 Click on New Project.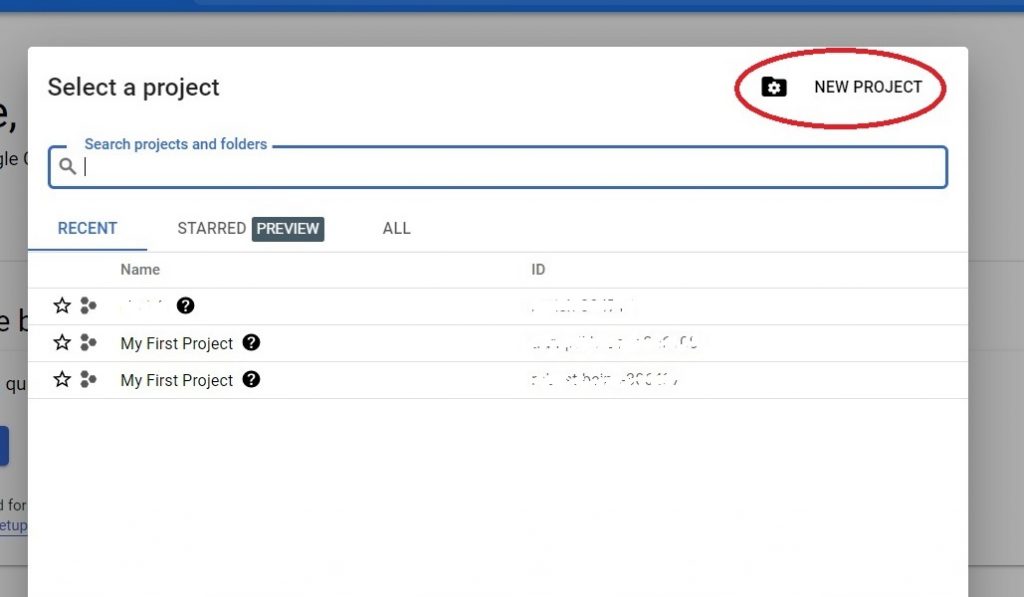 Give Name and Project id to the project. Project ID will be created automatically. Click Edit to change.
Please note that we can edit the name later. But once created, we can't edit the Project ID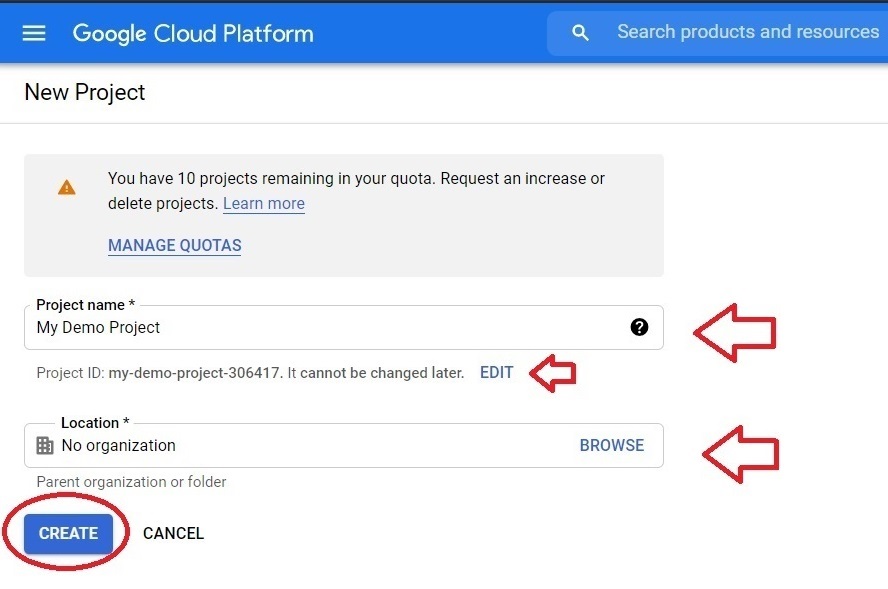 If we're using the GCP for Business enterprise, we have to mention the Billing Account.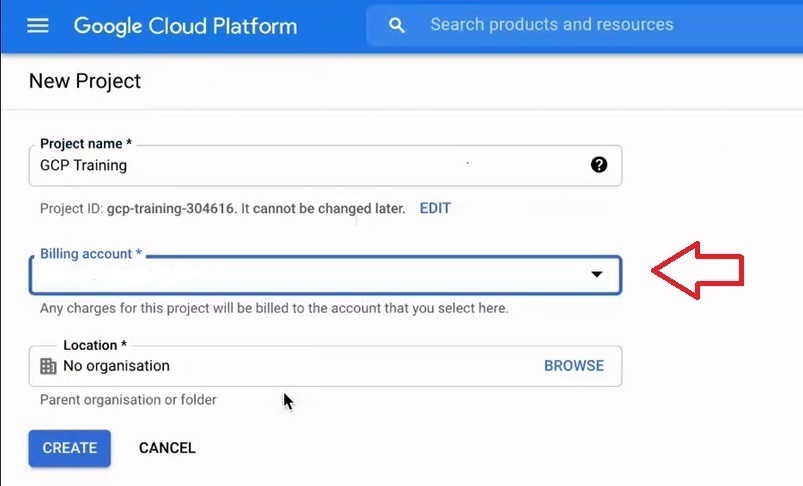 Press create button.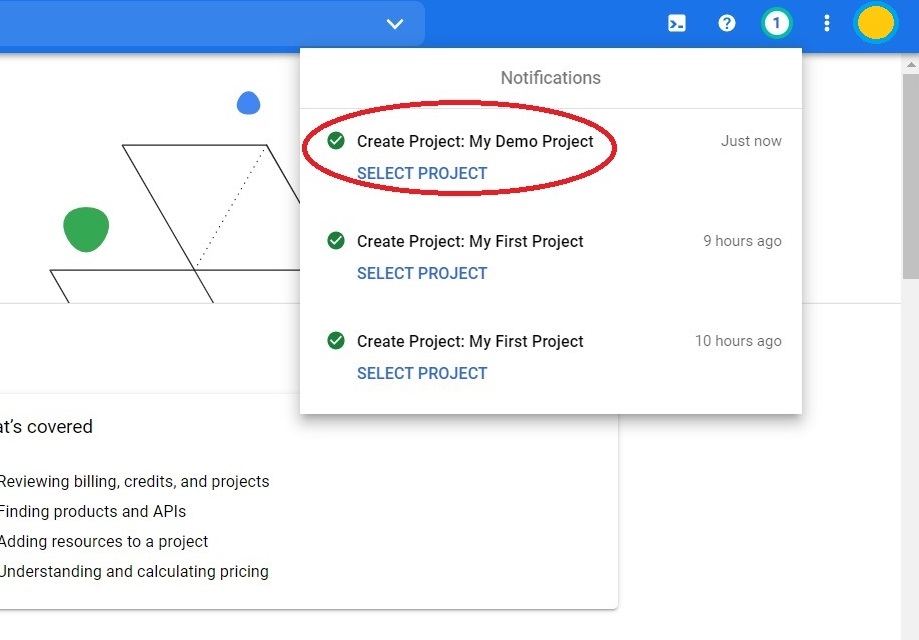 Click Select project.
The Project will be selected.
Deletion and Restoration of Project in GCP
Go to Project settings in Project info.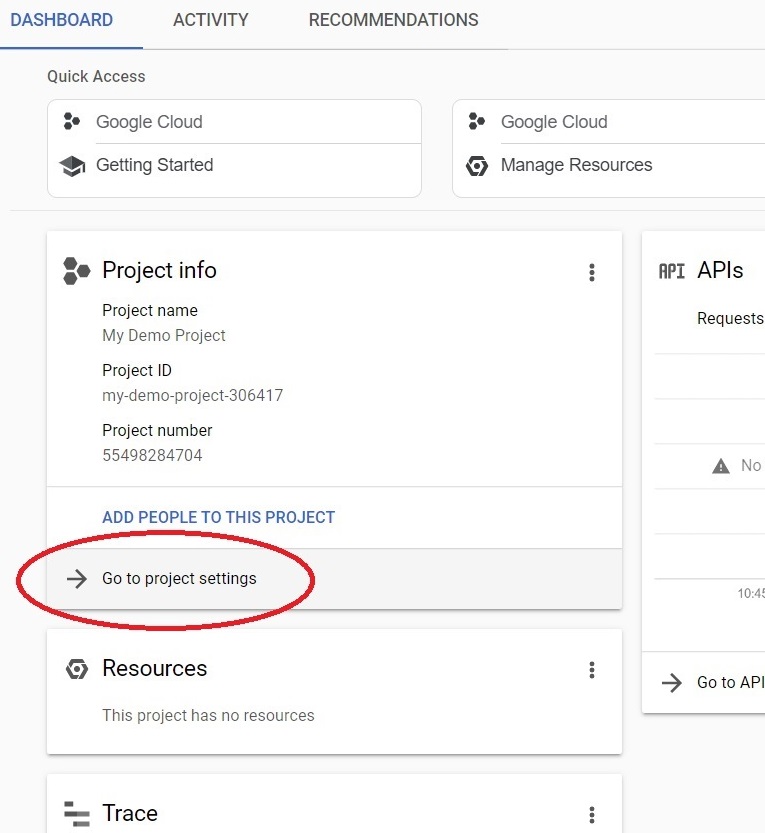 To delete/shutdown the project, click on the Shutdown.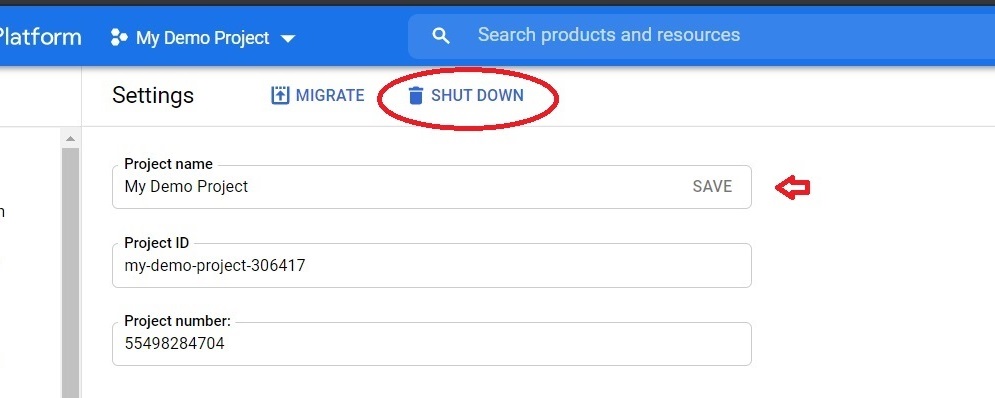 Mention the Project ID of the project which we're going to delete.
It'll be removed from the active projects .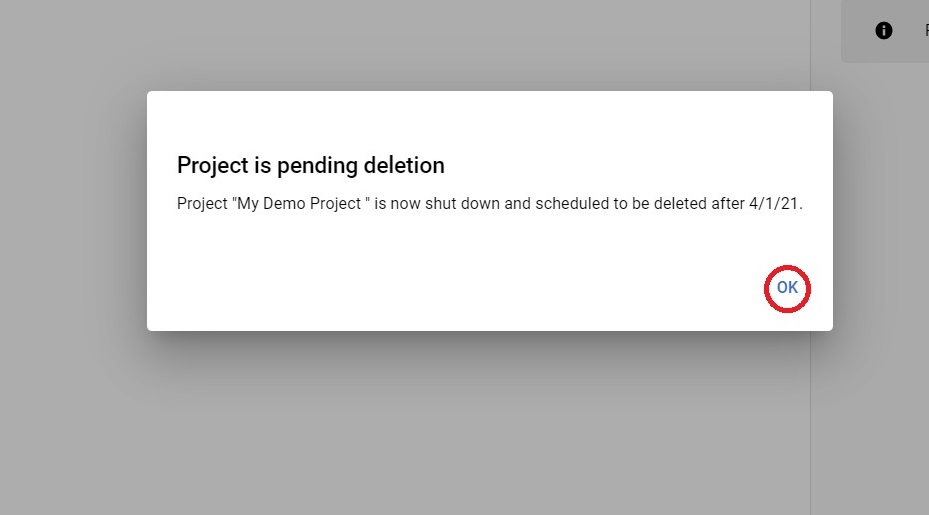 To restore deleted project, click on Resources pending deletion.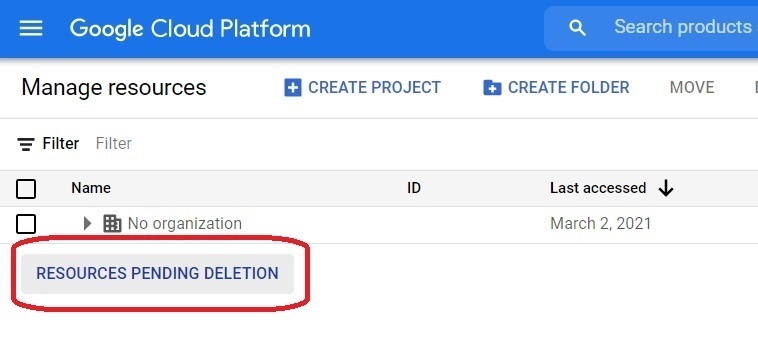 Select the project which we need to recover and press restore button.