Prerequisites
Hardware : GCP
Google Account
To enable billing for a project in GCP, we need valid Debit/Credit card. From one billing account, we can choose multiple project for payment.
Open Cloud Console.
Click on the Billing button to add new billing method.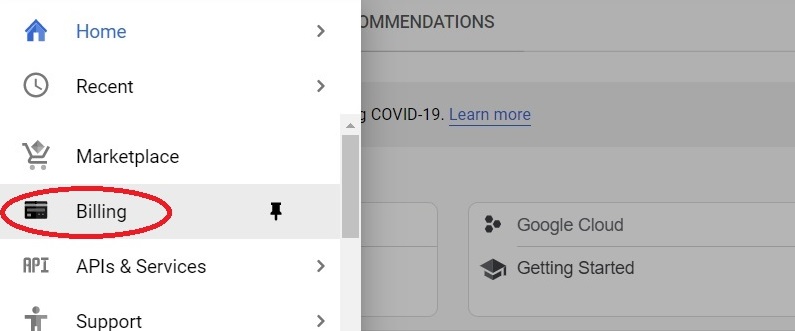 Click on My Billing Account.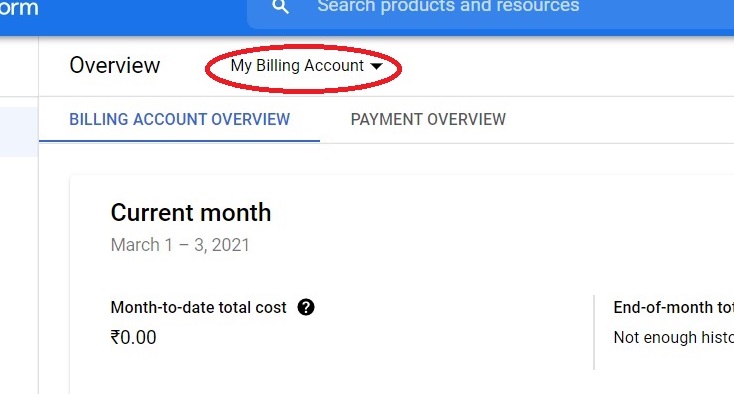 Create account by pressing create account button.

Specify the billing name and the country. Choose GCP and click continue.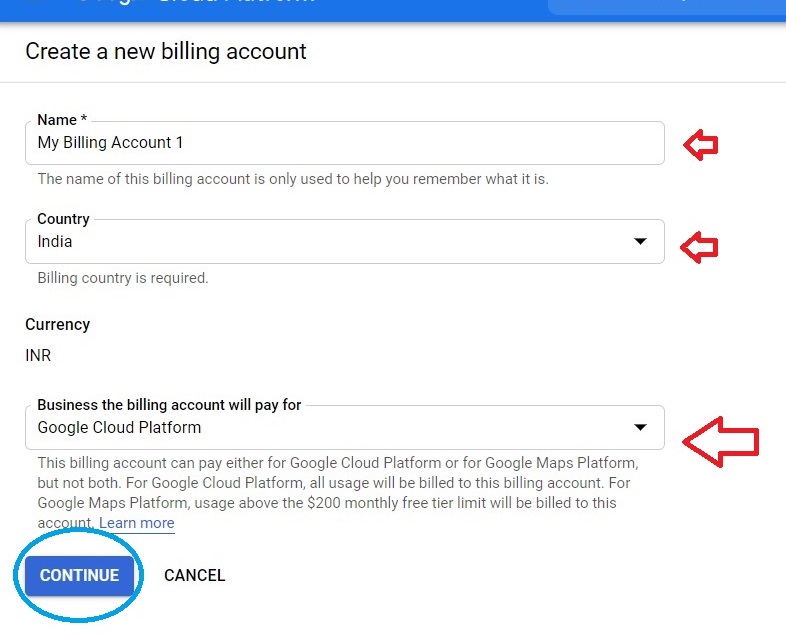 Fill the details and choose the payment method. Use valid debit or credit card. Press Submit and Enable Billing after finished.