Prerequisites
GCP account
Open Console.
Open Menu > Kubernetes Engine > Clusters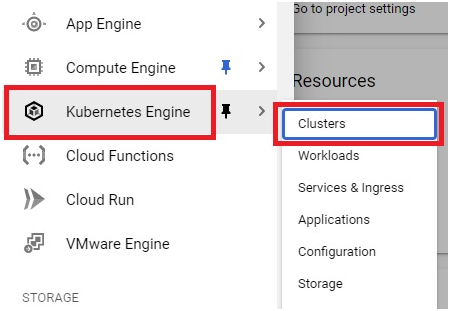 Click Create.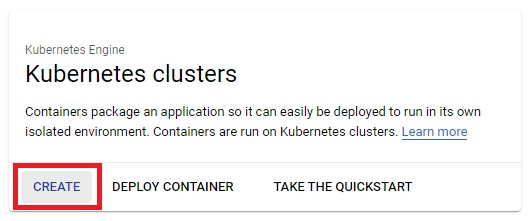 Click Configure of Standard Cluster.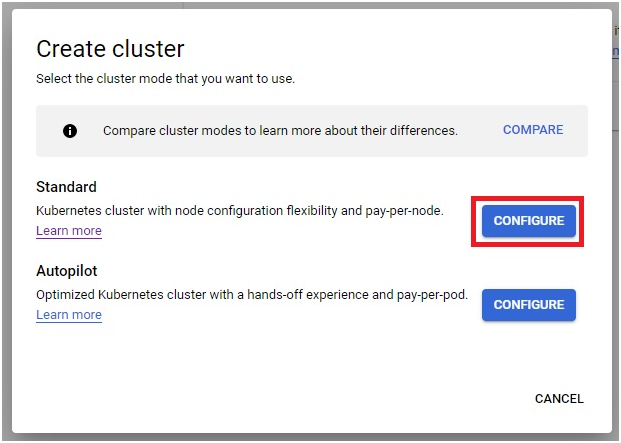 Give the name for cluster.
Choose the location type and zone.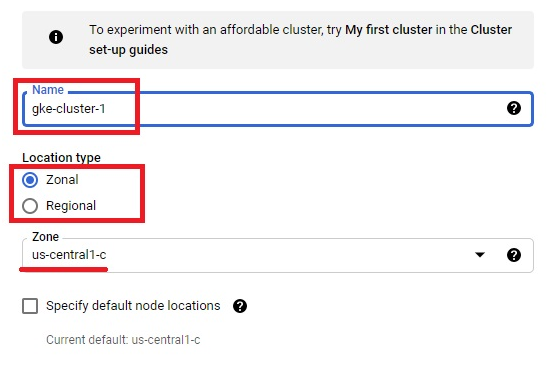 Choose the version for cluster.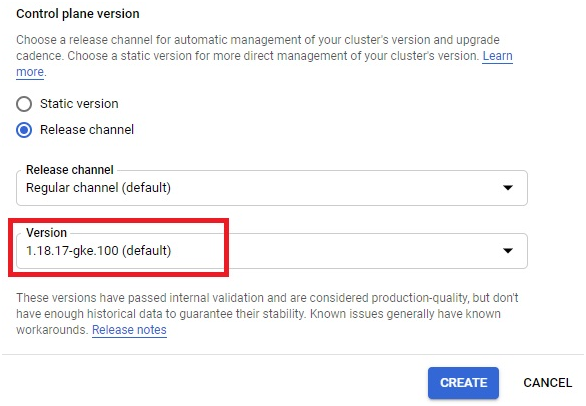 In navigation pane, Click Default pool.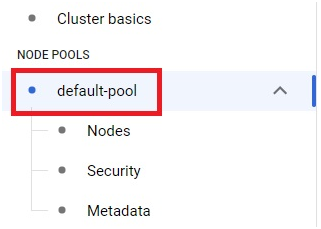 Give the name and size for node poor.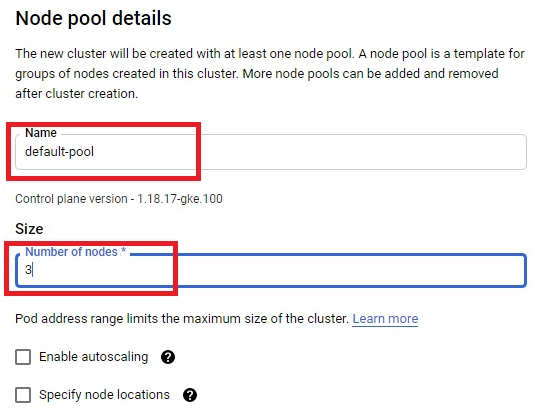 Click on nodes.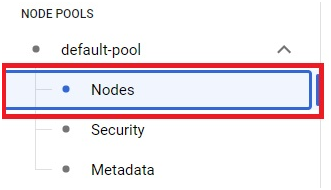 Choose the Image type(OS) for nodes.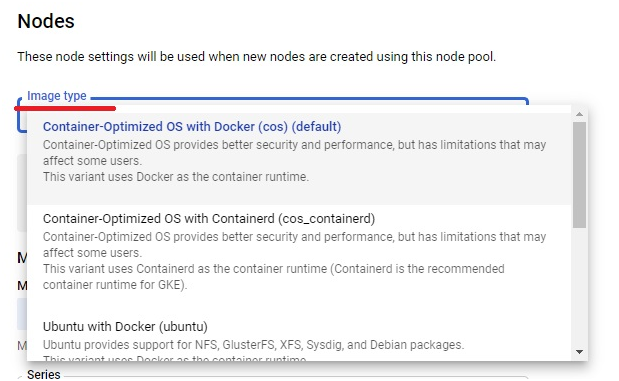 Choose the machine configuration for nodes depending on your requirement.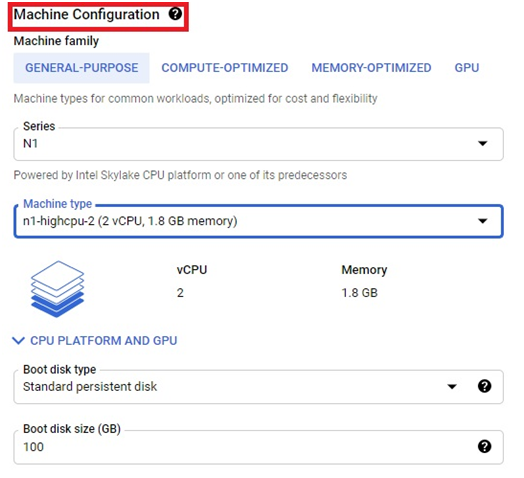 Click on Automation in navigation pane.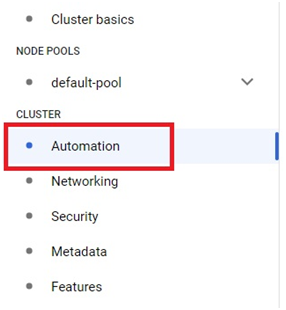 Click on Enable Maintenance Window.
Choose a day and time for automatic maintenence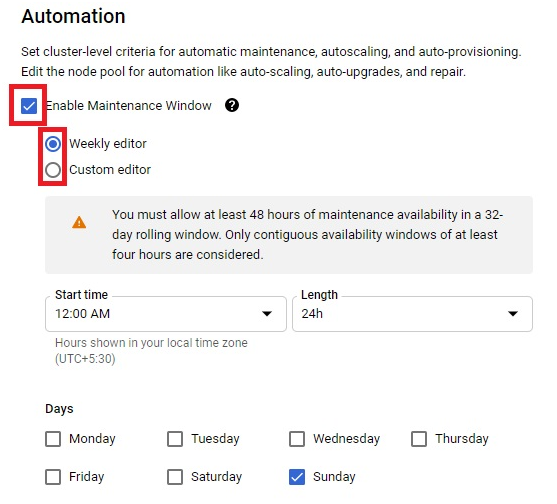 Click on Networking.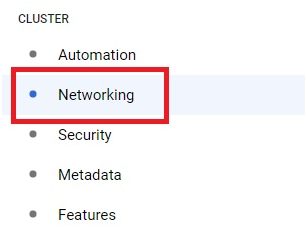 You can use either VPC network or public network.
Choose how you want your cluster as private or public.
Click on Enable HTTP load balancing.
Click Create.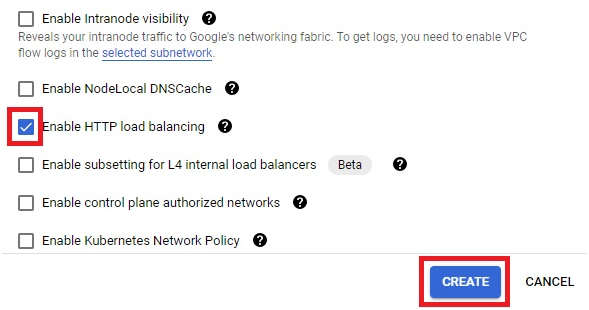 It will take 3-5 minutes depents on the size of cluster. The Standard GKE cluster will be created.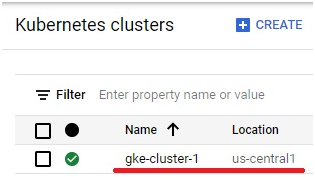 Open the Cluster. You can see the configuration and details of cluster.