Prerequisites
Hardware : GCP
Google account
Routes
Open Cloud Console.
Open Menu > VPC Network > Routes.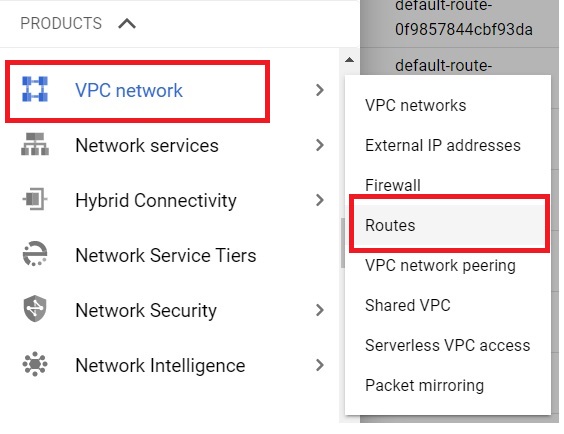 Click create Route.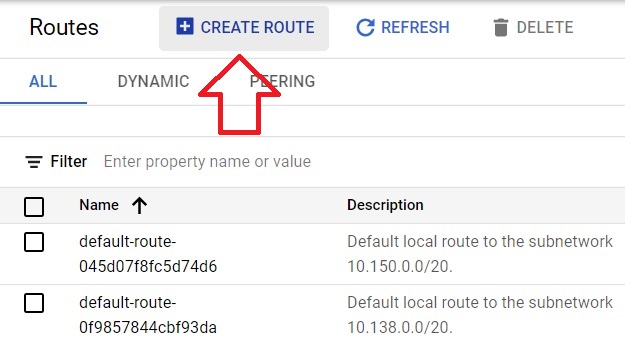 Give name for route. Select the network. Either you can choose the default network or you can choose the VPC network.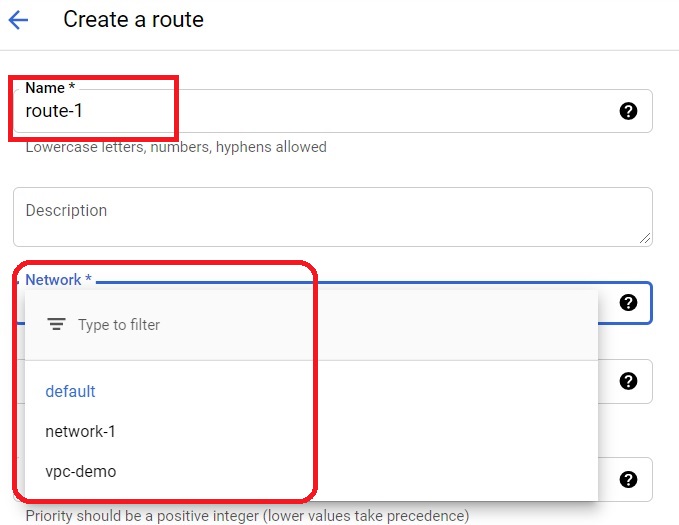 Give the IP range for the route. If you want to add this specific route to a specific Instance, you can give Instance tags. Click Create. It will create the route.