Prerequisites
Hardware : GCP
Google account
We can create GCP Instance through developers console. This method is suitable when we are using the cloud console UI.
Open Cloud Console. To create a new Instance.
click Menu> Computer Engine> VM Instances.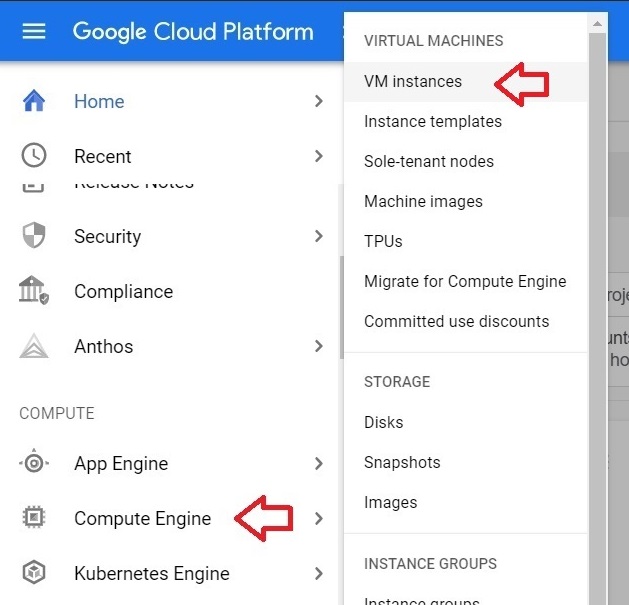 Click Create.

Specify the NAME for the Instance. Choose the region and zone for the Instance. Once these done it can't be modified. Configure the machine. Each configuration has its own pricing. Check the pricing in right side of the window.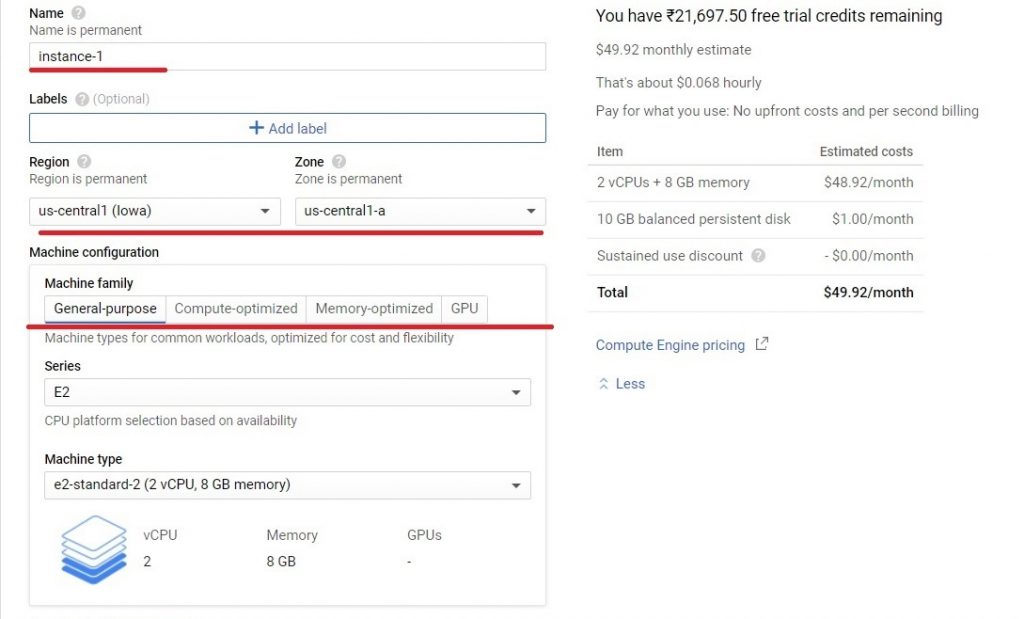 Select the boot disk. Click on change button. Choose the Firewall and press Create.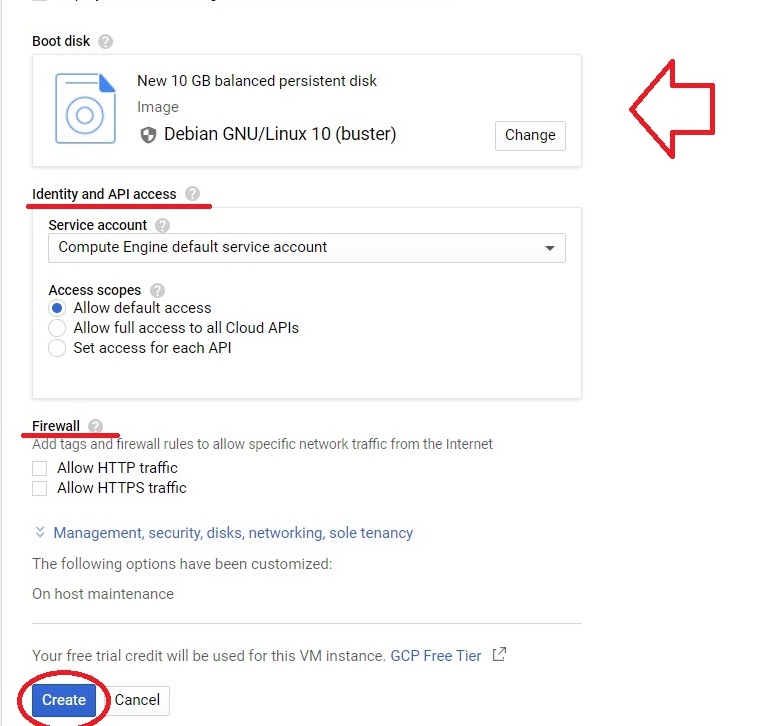 Choose the boot disk and size of the disk. Choose the boot disk type. Press Select.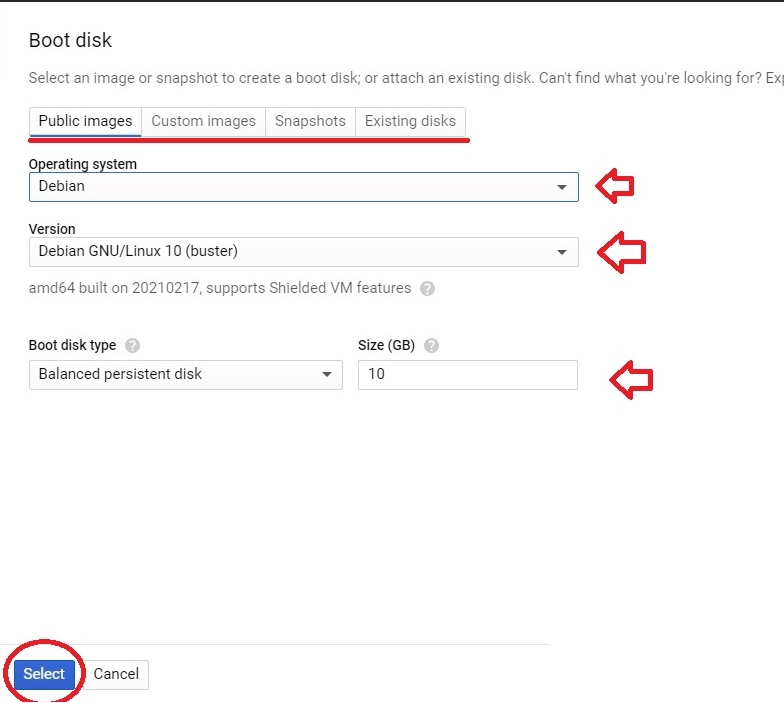 After creation, the Instance will be listed out in VM instances window.