Prerequisites
GCP account
https://drive.google.com/drive/
Click the above link. It will open google drive of yours.
Click New.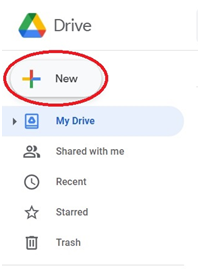 Google Sheets > Blank Spreadsheet.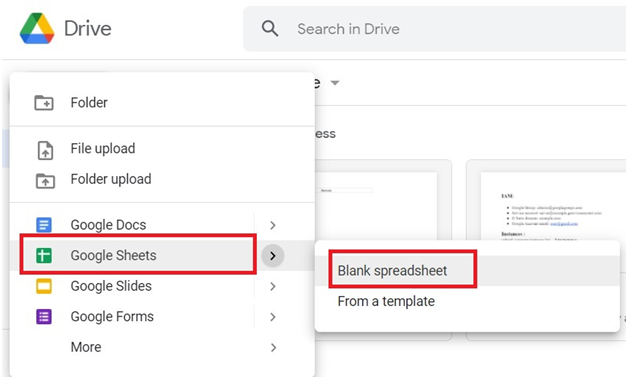 Type the spreadsheet like below.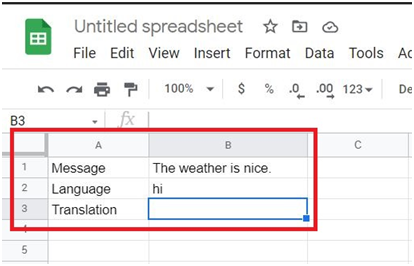 In cell B3 type
=GOOGLETRANSLATE('source cell', "written language", 'translation language')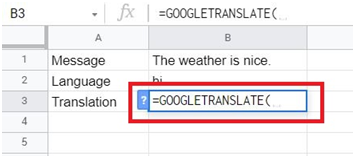 Give the cell ID's for source message and translation language.

Click outside of that cell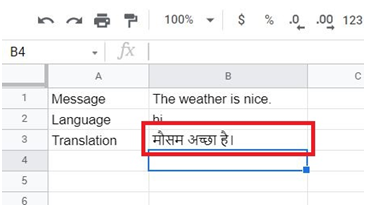 Open the console.
Go to Menu > Big Query > SQL Instances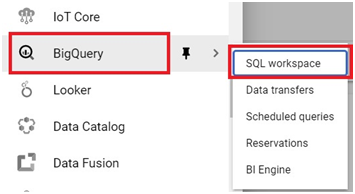 Select the project.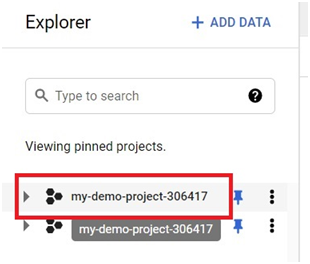 Click on Create Dataset.

Give the Dataset ID.
Click on Create Dataset.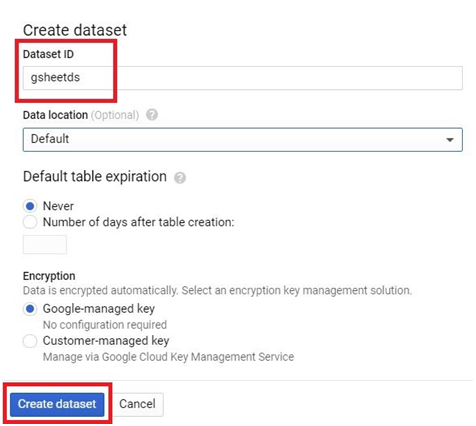 It will listed in under the project.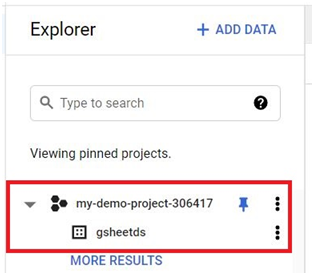 Click on Create Table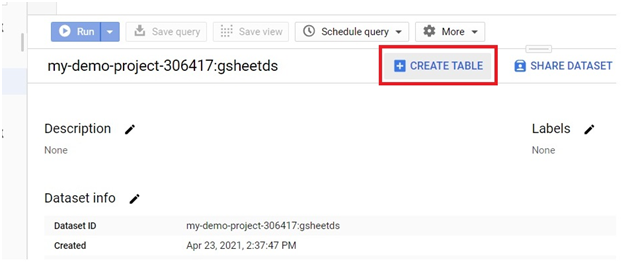 Select the Source as Drive.

Open the Drive spreadsheet. Copy the Link.

Paste it in the URI. Choose File format as Google Drive.

Give the table name.
Select the edit as text.
Type the below code.
Message:STRING
Code:STRING
Translation:STRING
Click Create Table.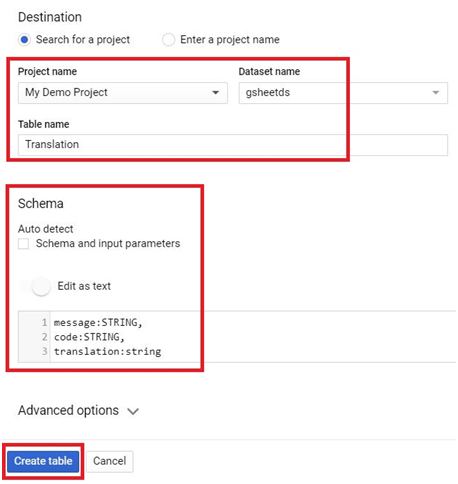 Type the Query in Query Editor. And press run.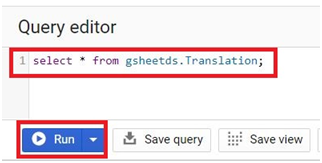 The query will be executed and it will show the results in Query results.